Mid-sized three-way floorstander
The R7 is the mid-sized floorstander in KEF's R Series, very powerful yet not too large it brings music and movies to life. With a pair of 165mm (6.5 in.) hybrid aluminium bass drivers and a Uni-Q combining a 125mm (5 in.) midrange driver and 25mm (1 in.) aluminium dome tweeter, R7 outperforms all expectations.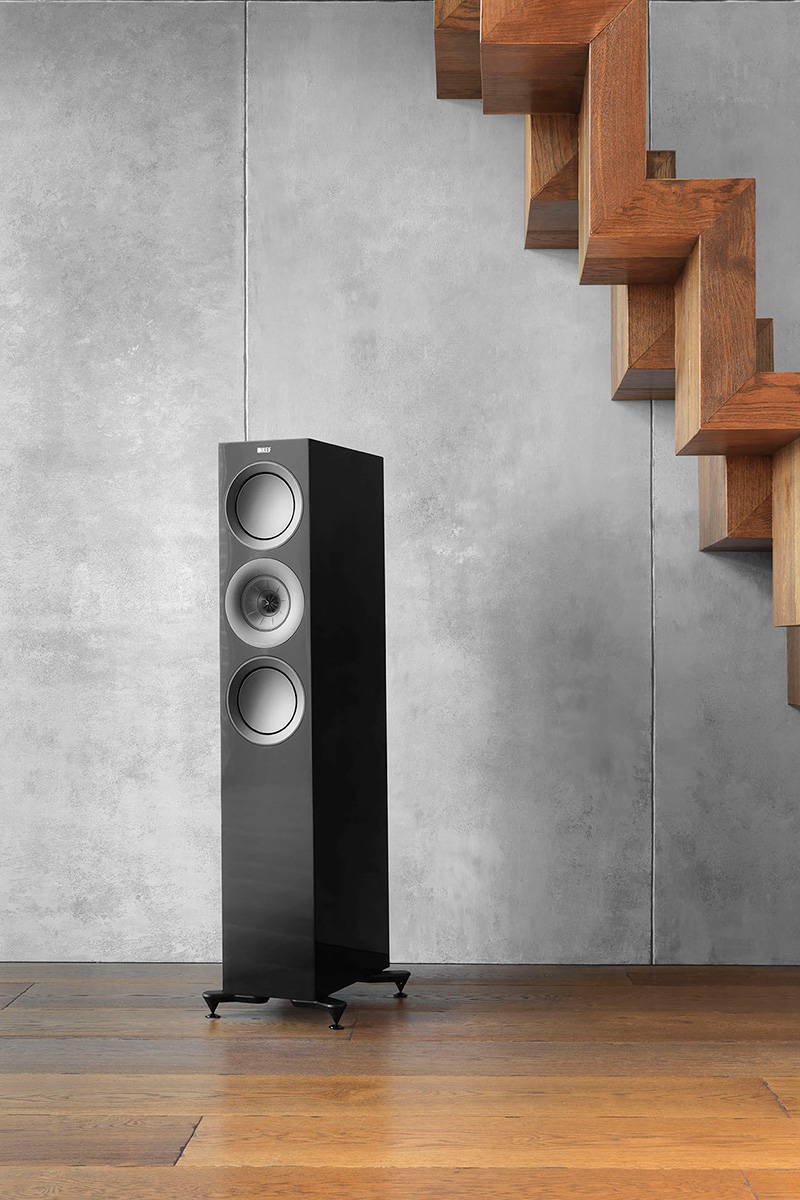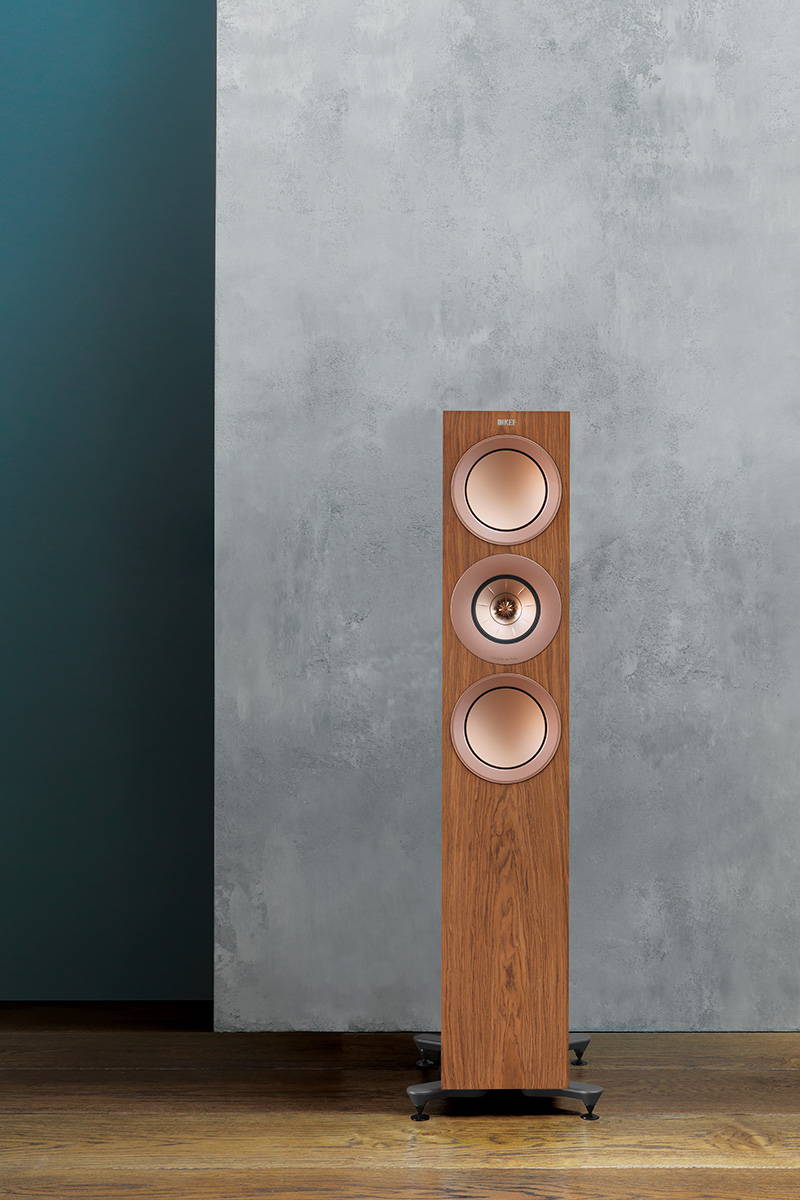 The Details
---
SPECIFICATIONS
Design
Three-way bass reflex
Drive Units
Uni-Q Driver Array:
HF: 25mm (1in.) vented aluminium dome
MF: 125mm (5in.) aluminium cone
Bass Driver:
LF: 2 x 165mm (6.5in.) hybrid aluminium
Weight
31.4 kg (69.2 lbs.)
Dimension (H X W X D)
1062 x 200 x 383.5 mm (41.8 x 7.9 x 15.1 in.) with terminal*
Dimension (H X W X D)
1108.9 x 310.6 x 383.5 mm (43.7 x 12.2 x 15.1 in.) with Plinth*
Sensitivity
(2.83V/1m) 88dB
Crossover Frequencies
400Hz, 2.9kHz
Frequency Range
33Hz-50kHz (-6dB)
Typical In-Room Bass Response
27Hz (-6dB)
Frequency Response
48Hz-28kHz (±3dB)
Harmonic Distortion
<0.3% 120Hz-20kHz (90dB, 1m)
Amplifier Power
15-250W (recommended)
Nominal Impedance
8Ohms (min.3.2Ohms)
Finishes
Black Gloss / White Gloss / Walnut
KEF reserves the right, in line with continuing research and development, to amend or change specifications. E&OE
---
Only one speaker received
I only received one speaker. It is like buying a pair of shoes and only receiving one. Really embarrassing.
Talking to customer support is also a challenge, I did not get my first reply until 2 days later. When you spend that kind of money (and there are much more expensive speakers) it is unthinkable not to have a phone number to call or a live chat.
A new pair of R7 was shipped on 29 December, although tracking only shows one package in shipment (like last time). I hope it is 2 speakers, otherwise I have already warned you that I will take legal action.
I would have expected a discount and a quick delivery to remedy the serious mistake, instead you chose a very slow shipment of more than 2 weeks (expected delivery 13 January) and no discount was offered.
Pickup is scheduled for today (for the only R7 I received) but no one has come yet.
Very bad experience. I bought on your website because the Italian dealer sells the R7 for 200 euros more. I would have preferred to pay more and get a different service.
I will never buy from KEF again and will not recommend anyone else to do so.