Slim profile mid-sized 5.1 Home Theatre System
For drama as well as music, even in larger loft-like spaces, this has the power to keep everyone on the edge of their seat.

If you prefer more frontal 'slam' for movie special effects and a system that generally plays louder, the T205 system has larger T301 speakers for the front satellite and centre channel speakers.
The Details
---
SPECIFICATIONS
KEF reserves the right, in line with continuing research and development, to amend or change specifications. E&OE.
---
AWARDS & REVIEWS

BEST PRODUCT IN THE 5.1 LOUDSPEAKER SYSTEM CATEGORY FOR 2011-12 - EISA AWARD

TRUSTEDREVIEWS RECOMMENDS' AWARD - TRUSTEDREVIEWS
5 STAR REVIEW, 'BEST BUY' AWARD - HOME CINEMA CHOICE
...there was seamless integration… sound was clear and detailed… when speakers are able to do this, you know you are listening to something that is very good — 2011
BEST SPEAKER SYSTEM UNDER £2,000 - HOME CINEMA CHOICE
...there was seamless integration… sound was clear and detailed… when speakers are able to do this, you know you are listening to something that is very good — 2011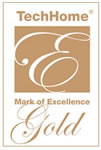 GOLD' AWARD, SPEAKER OF THE YEAR - 2011 CEA TECHHOME MARK OF EXCELLENCE AWARD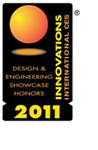 CES 2011 INNOVATIONS HONOREE - CES 2011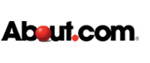 HOME THEATER PRODUCTS OF THE YEAR - ABOUT.COM

HOME THEATER TOP PICKS - HOME THEATER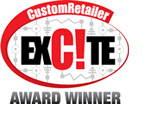 EXC!TE AWARD - CUSTOMRETAILER
---