Share your playlist for a chance to win
Sound of the Holidays 2020
Share your playlist for a chance to win
Sound of the Holidays 2020
Share your playlist for a chance to win
Sound of the Holidays 2020
Share your 'Sound of the Holidays' playlist for a chance to win KEF speakers!
In the spirit of the festive season, we're giving away four gifts to help you celebrate the holidays at home - one grand prize of our award-winning LSX speakers, and three portable bluetooth MUOs co-created with designer Ross Lovegrove.
We want to know what the 'Sound of the Holidays' mean to you, and for you to share it in a playlist with us.
Create and share your 'Sound of the Holidays' playlist through the form below, tell us why it makes you feel that 'holiday spirit', and you could be listening to it on brand new KEF speakers!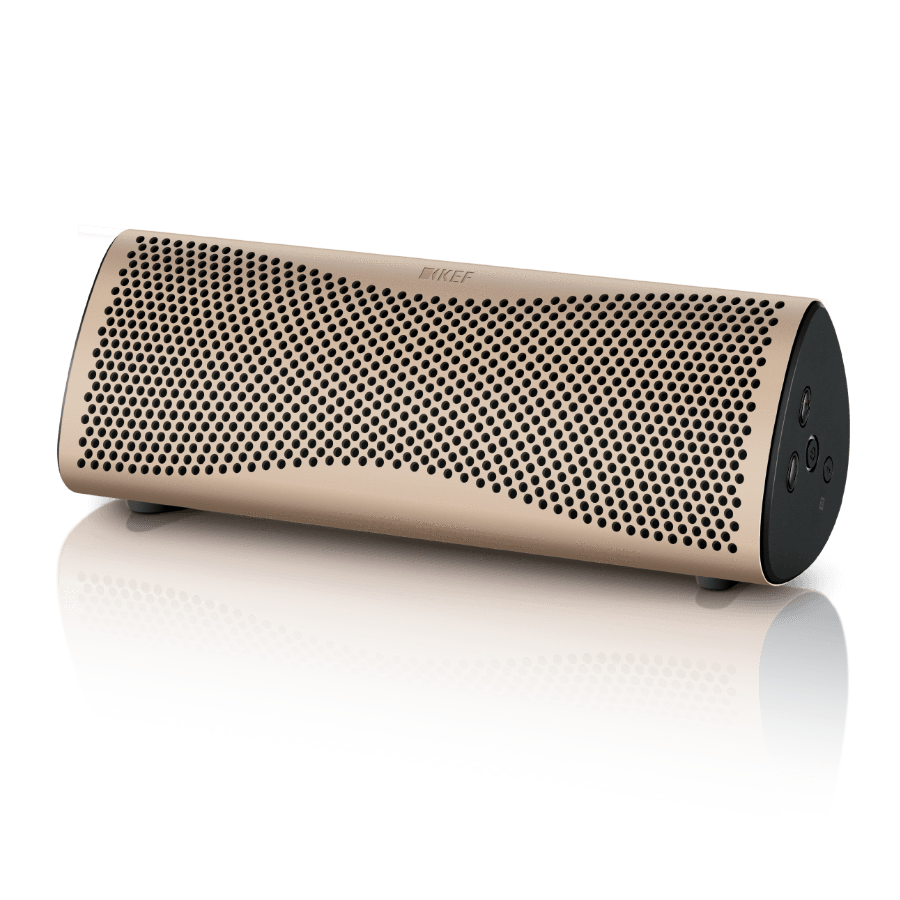 1. Follow KEF on Instagram (@kef.global)

2. Submit your name, email, phone number and a link to your playlist along with a short note on why this playlist makes you feel that 'holiday spirit'

3. Your playlist can be on Spotify, Tidal, Apple Music, or Soundcloud.

4. Make sure your profile is set to public so we can get in touch with you if you win, via email and through social media.

Thank you for entering! This campaign has just ended.
Legal Undertaking: By entering a Contest the entrant ('Entrant') will be deemed to have read and understood these rules and to be bound by them and by any other requirements set out in any related promotional material. The Contest is governed by English Law and any matters relating to the Contest will be resolved under English Law and the Courts of England shall have exclusive jurisdiction. In the event of entering a Contest online, by accepting these terms and conditions you confirm that you are not breaching any laws in your country of residence regarding the legality of entering our Contest. The Promoter: GP Acoustics (UK) Ltd Eccleston Road Tovil, Maidstone, Kent, ME15 6QP, UK will not be held responsible for any Entrant entering the Contest unlawfully. If in any doubt you should immediately leave the website and check with the relevant authorities in your country.
CONTEST ENTRY:
Entry to contest is open to all permanent residents of participating regions* aged 18 and over, except employees of GP Acoustics Group and their immediate family, their agents or anyone professionally connected to the Contest.
All entrants are required to fill in their name and email address and submit a link to a 'Sound of the Holidays' playlist along with a comment through the form to enter the competition successfully.
The opening date for entries is Monday 1st December 2020 and the closing date for the receipt of all entries is Saturday 12th December 2020, and no duplicate entries will be accepted from any individual.
The contest closes at 23:59 GMT on Saturday 12th December 2020. Entries received after that date and time will not be considered.
The winner will be announced on social media and notified via email on 17th December 2020.
The Contest is in no way sponsored, endorsed or administered by, or associated with, Facebook, Instagram, Spotify, Tidal, Apple Music, Tidal or Soundcloud.
The Contest's winning mechanics will be determined by the Promoter. The Promoter reserves the right to amend and/or change the Contest's winning mechanics at their sole discretion without having to assign any reason whatsoever, nor notify Contestants of such change.
GP Acoustics (UK) Ltd are not liable for any expenses associated with the prize other than the shipping fee and the custom / duties for the LSX / MUO.
Neither GP Acoustics (UK) Ltd nor the prize supplier are liable for costs or expenses sustained outside of what is described.
GP Acoustics (UK) Ltd will attempt to contact Winner(s) using the email address provided within 5 days (which may be extended at the sole discretion of the Promoter) and given details of how to claim their prize. If a winner does not respond to GP Acoustics (UK) Ltd within 5 days of being notified by GP Acoustics (UK) Ltd , then the winner's prize will be forfeited and GP Acoustics (UK) Ltd shall be entitled to select another winner (and that winner will have to respond to the email from GP Acoustics (UK) Ltd within 5 days or else they will also forfeit their prize).
There is no cash or other alternative to the prizes stated and the prize is not transferable, and no part or parts of the prize may be substituted for other benefits, items or additions.
GP Acoustics (UK) Ltd retains the right to substitute the prize with another prize of similar value in the event the original prize offered is not available.
The winner may be required to take part in promotional activity related to the Contest and the winner shall participate in such activity on KEF's reasonable request. The winner consents to the use by KEF and its related companies, both before and after the closing date of the Contest for an unlimited time, of the winner's voice, image, photograph and name for publicity purposes (in any medium, including still photographs and films, and on the internet, including any websites hosted by KEF and its related companies) and in advertising, marketing or promotional material without additional compensation or prior notice and, in entering the Contest, all entrants consent to the same.
KEF shall use and take care of any personal information you supply to it as described in its privacy policy, and in accordance with EU data protection legislation. By entering the Contest, you agree to the collection, retention, usage and distribution of your personal information in order to process and contact you about your Prize Contest, and for the purposes outlined in paragraph 13 above.
No responsibility is taken for entries that are lost, delayed, misdirected or incomplete or cannot be delivered or entered for any technical or other reason. Proof of delivery of the entry is not proof of receipt.
GP Acoustics (UK) Ltd accepts no responsibility for any damage, loss, liabilities, injury or disappointment incurred or suffered by you as a result of entering the Contest or accepting the prize.
GP Acoustics (UK) Ltd further disclaims liability for any injury or damage to your or any other person's computer relating to or resulting from participation in or downloading any materials in connection with the Contest. Nothing shall exclude the liability of GP Acoustics (UK) Ltd for death or personal injury as a result of either party's negligence.
GP Acoustics (UK) Ltd reserves the right at any time and from time to time to modify or discontinue, temporarily or permanently, this Contest with or without prior notice due to reasons outside its control (including, without limitation, in the case of anticipated, suspected or actual fraud).
Any dispute regarding the quality, performance or value of the prize should be dealt with directly by the winner with the supplier. All warranties and after sale services shall be responsible by the suppliers and GP Acoustics (UK) Ltd shall have no liability in respect of the above. GP Acoustics (UK) Ltd shall have no liability relating to any aspect of any related products/services including without limitation, their quality and the supply.
GP Acoustics (UK) Ltd shall not be liable for any failure to comply with its obligations where the failure is caused by something outside its reasonable control. Such circumstances shall include, but not be limited to, weather conditions, fire, flood, hurricane, strike, industrial dispute, war, hostilities, political unrest, riots, civil commotion, inevitable accidents, supervening legislation or any other circumstances amounting to force majeure.
The Contest will be governed by English law.
If there is any inconsistency between the English and language version (Chinese, Japanese, German, French or Dutch) of these Terms and Conditions, the English version shall prevail.
The promoter is GP Acoustics (UK) Ltd Eccleston Road Tovil, Maidstone, Kent, ME15 6QP, UK.
* Australia, Austria, Denmark, France, Germany, Hong Kong, Indonesia, Ireland, Italy, Japan, Malaysia, Netherlands, New Zealand, Philippines, Portugal, Singapore, Spain, Switzerland, Taiwan, Thailand, Vietnam, and UK.