Whether travelling to the beach for a summer holiday, soaking up the culture on a city break, or staying closer to home to enjoy the outdoors, there is no need to compromise on sound quality when on the move. We look at the product features that make the
Mu7 Wireless Headphones
the best tech travel companion for your summer adventures.
Take KEF's Signature Sound on the Move

Expertly tuned by the KEF engineering team, Mu7 delivers pristine, high-resolution sound on the move thanks to the 40mm full-range dynamic driver in each earcup. And with Smart Active Noise Cancellation, you can switch off and just enjoy the music. This intelligent technology in our ANC headphones monitors your surroundings and eliminates external noise in different environments meaning the sound of the plane's engines or the clatter of the train never gets in the way of the music.
Comfortable Headphones for All-day Listening

Precision-engineered for maximum comfort, the Mu7 headphones are strong, lightweight, and durable. The breathable leatherette memory foam ear pads are easy to wear, even in warmer weather, and mould to the shape of your head, creating a comfortable seal that helps shut out external noise.

You can also enjoy your music wire-free thanks to reassuringly stable, latency-free Bluetooth 5.1 connectivity. You can switch off and relax knowing that you can listen in comfort for as long as you like, without dropping a beat.
Designed for Ease of Use

No detail has been overlooked with the Mu7 Over-Ear headphones with every aspect of the design tailored for fuss-free functionality. Thanks to a clever swivel point just above the earcups, the headphones can be rotated to lie flat, perfect for storing in carry-on luggage, or the slimline case that comes in the box.

Intuitive touch controls on the right earcup allow you to answer calls, skip tracks, adjust the volume, and activate Voice Assistant through a series of simple taps and swipes meaning that your music device can stay safely packed away.

Plus, if using the Mu7s to take calls, the Clear Voice Capture (cVc) technology works to isolate your voice and reduce other sounds picked up on the microphone. Crystal clear voice calls to easily keep in touch while you are away.
Headphones with Battery Life for Long-haul Use
A lazy day on the beach or a long-haul flight is no problem for the Mu7 as the headphones feature a high-capacity, quick-charge battery that ensures up to 40-hour use even with Bluetooth and Smart Active Noise Cancellation switched on. Plus, a 15-minute fast-charging feature delivers 8 hours of use meaning you can quickly recharge ready for your next adventure.
Designed by Ross Lovegrove, and available in a smart Silver Grey or Charcoal Grey colour finish, these stylish headphones are your perfect travel partner for detailed sound, wherever you're heading this summer.
Are you looking for a playlist for your
KEF Headphones
to kickstart your break? Fitness and wellness coach, India Bailey recently shared a track selection to reset and energise - hear the playlist here.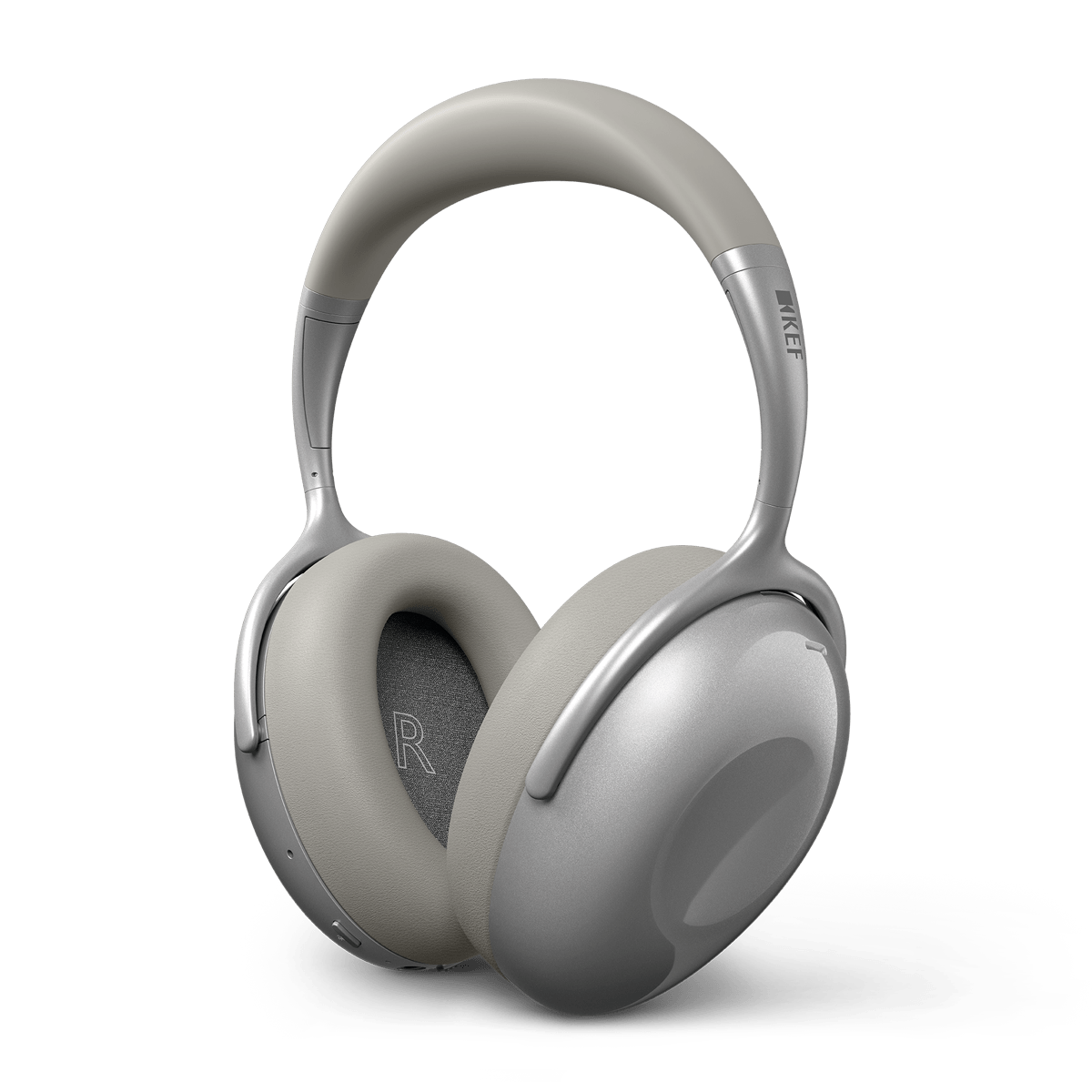 Mu7
Wireless Headphones
SHOP NOW